This interactive digital report makes available the archaeological discoveries from along the Delaware River waterfront, in the neighborhoods of Northern Liberties, Kensington-Fishtown, and Port Richmond. These sites, and the artifacts within them, were uncovered during archaeological excavations conducted in advance of construction work to improve Interstate 95.
Site Spotlight: Port Richmond
Events & Programming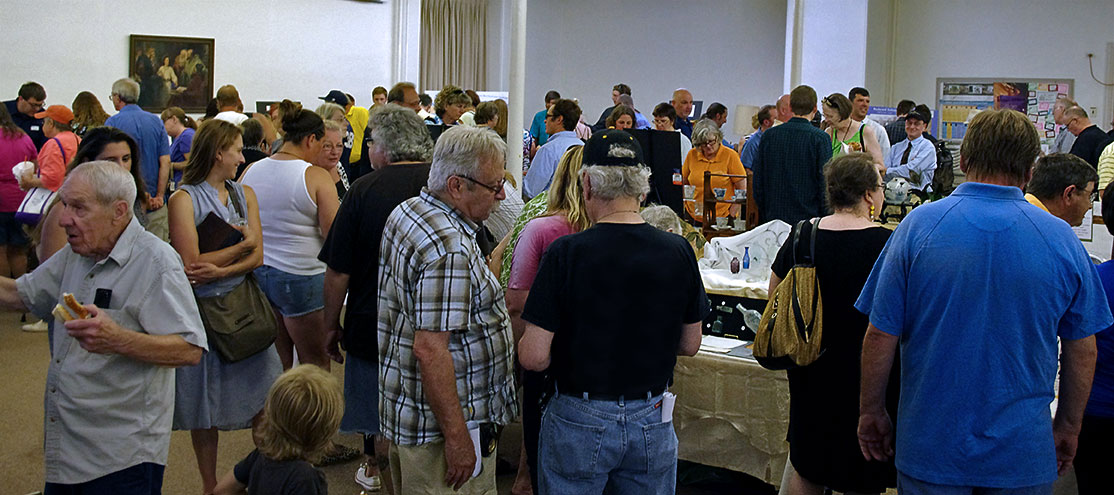 View More
As part of AECOM and PennDot's goal of making the results of the I-95 historical research and archaeological excavations accessible to the public, the cultural resources team from our office in Burlington, New Jersey, will be participating in several events this spring. Find out more!
Galleries

View interactive maps of Northern Liberties, Kensington-Fishtown, Port Richmond
Historic Sites
The Dyottville Glass Works site was located at the intersection of Dyott Street and Richmond Street, with Dyott Street to...
Native American Sites
The Hope Farm/Richmond Hall Site was located along the western edge of the adjacent Port Richmond/Conrail Rail Yard. Improvements to I-95 in this portion of the project involved shifting the alignment of Richmond Street to the east of its present location, to a parallel alignment located in the rail yard. This relocated section of Richmond Street extends roughly from Cumberland... View More
Learn More
What is it?
Can you help us identify this mystery artifact?
This artifact was intentionally carved and shaped from animal bone. Measuring about 1.6 inches in length, it is thicker at the narrow end and tapers at the wider end. Although a portion of the narrow end is broken, there was a cylindrical opening that would have allowed the piece to be attached and pivot on a post or pin. The outside surfaces are shiny, smooth, and appear polished when compared to the surface inside the pivoting section.
Among the other artifacts recovered with this object were pieces of a baby bottle, a gaming piece, and sewing accessories.