We engage in a number of activities to tell others about the project. At our free community events the public can see the artifacts and talk with archaeologists. We partner with local museums to provide engaging educational exhibitions and programs. Professional colleagues may learn about our current research at professional conferences. Occasionally we can provide visits to our archaeological sites. Please contact us to learn more about special programs or to share information you have about the area.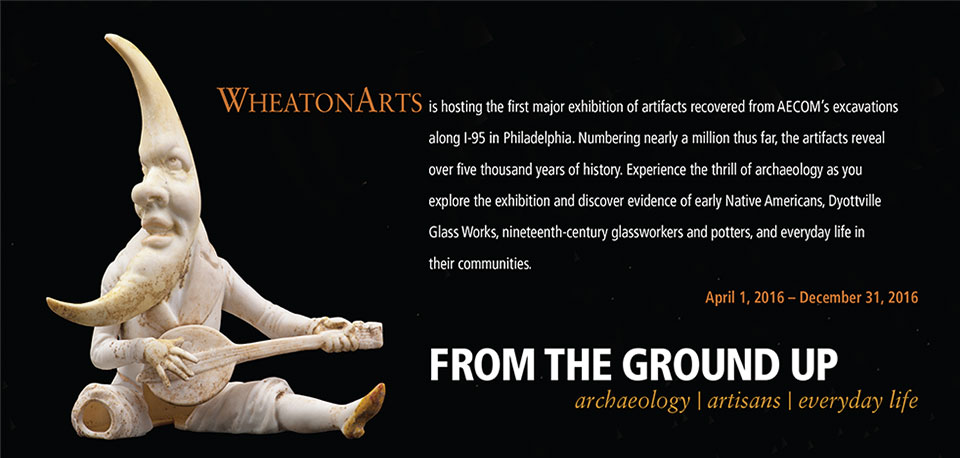 Digging Deeper: Family Activities and Gallery Talk
Saturday, July 16, Gallery Talk 1:30-2:30
Museum of American Glass, WheatonArts, Millville, NJ
Explore the exhibition and special activity stations with AECOM archaeologists, historians, and digital media staff. Be among the first to see newly discovered artifacts that are not in the exhibition. Learn first-hand about archaeology, prehistoric (Native American) artifacts, 3D visualization and printing technologies, historical research, and handwriting in the past. Free with Admission
Future Digging Deeper programs related to the exhibition are scheduled for October 15 and December 19 at WheatonArts.